NANROBOT X4 ELECTRIC SCOOTER -500W-48V 10.4A
Product Detail
Warranty&Warehouse
Our service
FAQ
| | |
| --- | --- |
| Model |  X4 |
| Range | 37-41KM |
| Motor | Single Drive,500W |
| Max Speed | 38KPH |
| Net Weight |  15KG |
| Max Load Capacity |  120KG |
| Size | 80x36x110CM(LxWxH) |
| Battery | Lithium,48V,10.4A(13A,15A available) |
| Tyre Diameter | 8 inch |
| Charger | Smart Lithium Battery Charge |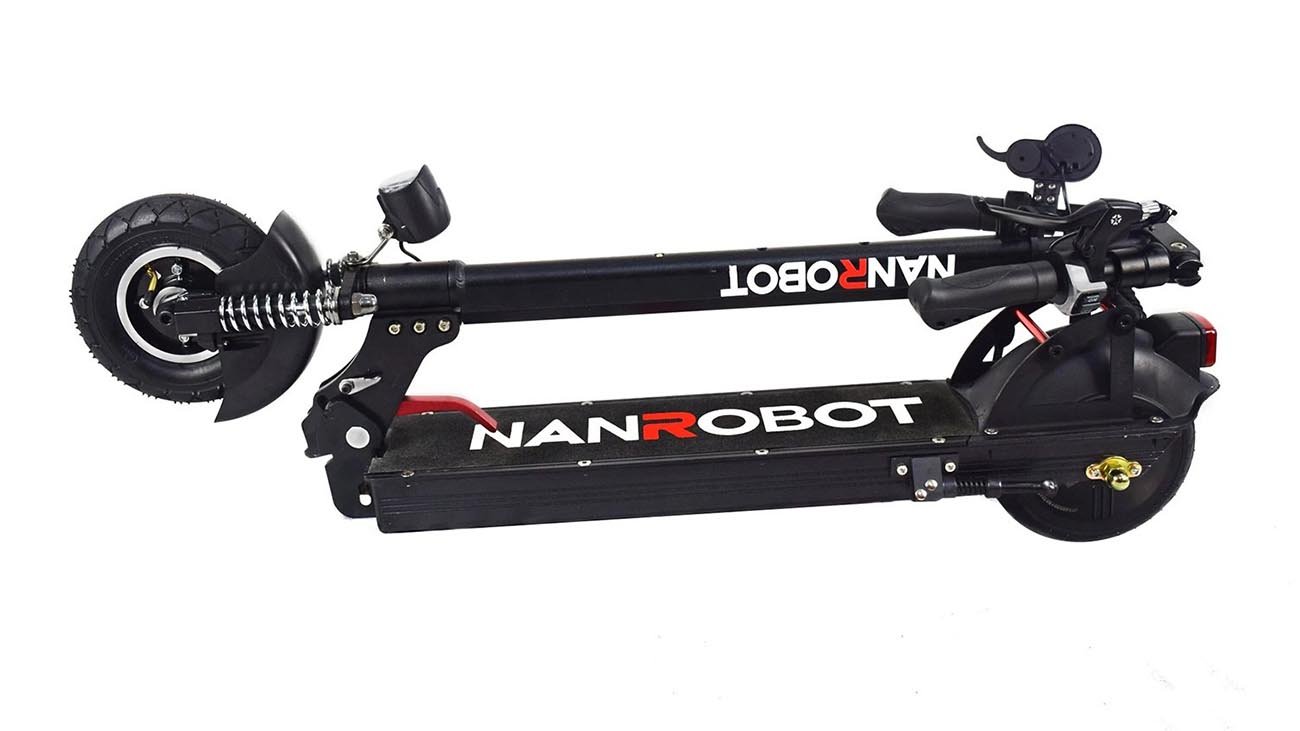 Portable and Lightweight
Portable and lightweight scooters are the "it" for city commuting, and the X4 is the perfect explanation. Its ultra-lightweight and foldable design is just the portability spec you need when moving around.
It is small enough to fit in your small car's trunk or that tiny elevator and light enough to be carried up several staircases.
Enhanced Riding Experience
The Nanrobot X4 scooter cruises on an 8-inch pneumatic front tire and a solid explosion-proof rear tire. The wheels have excellent shock absorption and traction on various terrains to enhance your riding experience.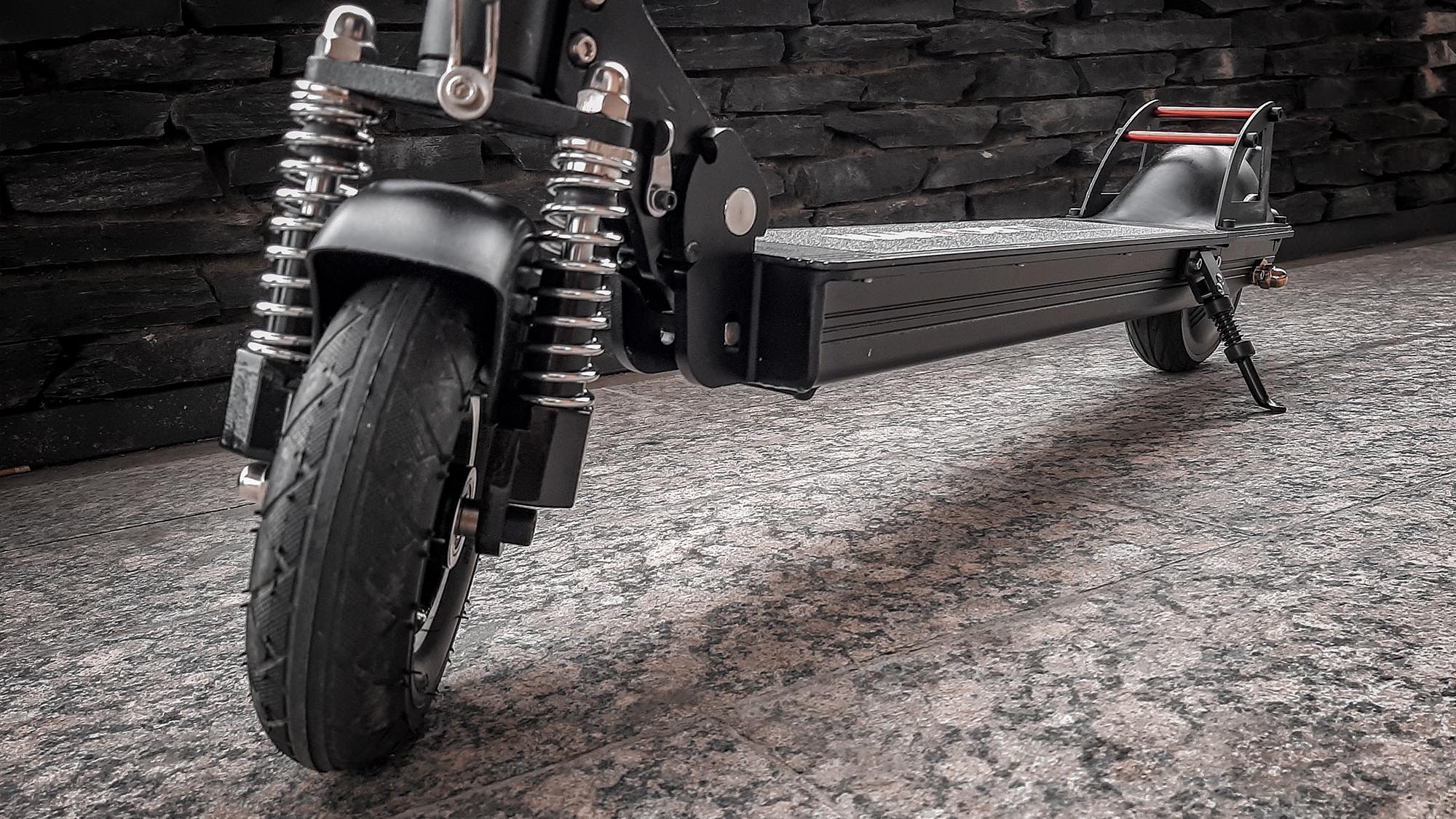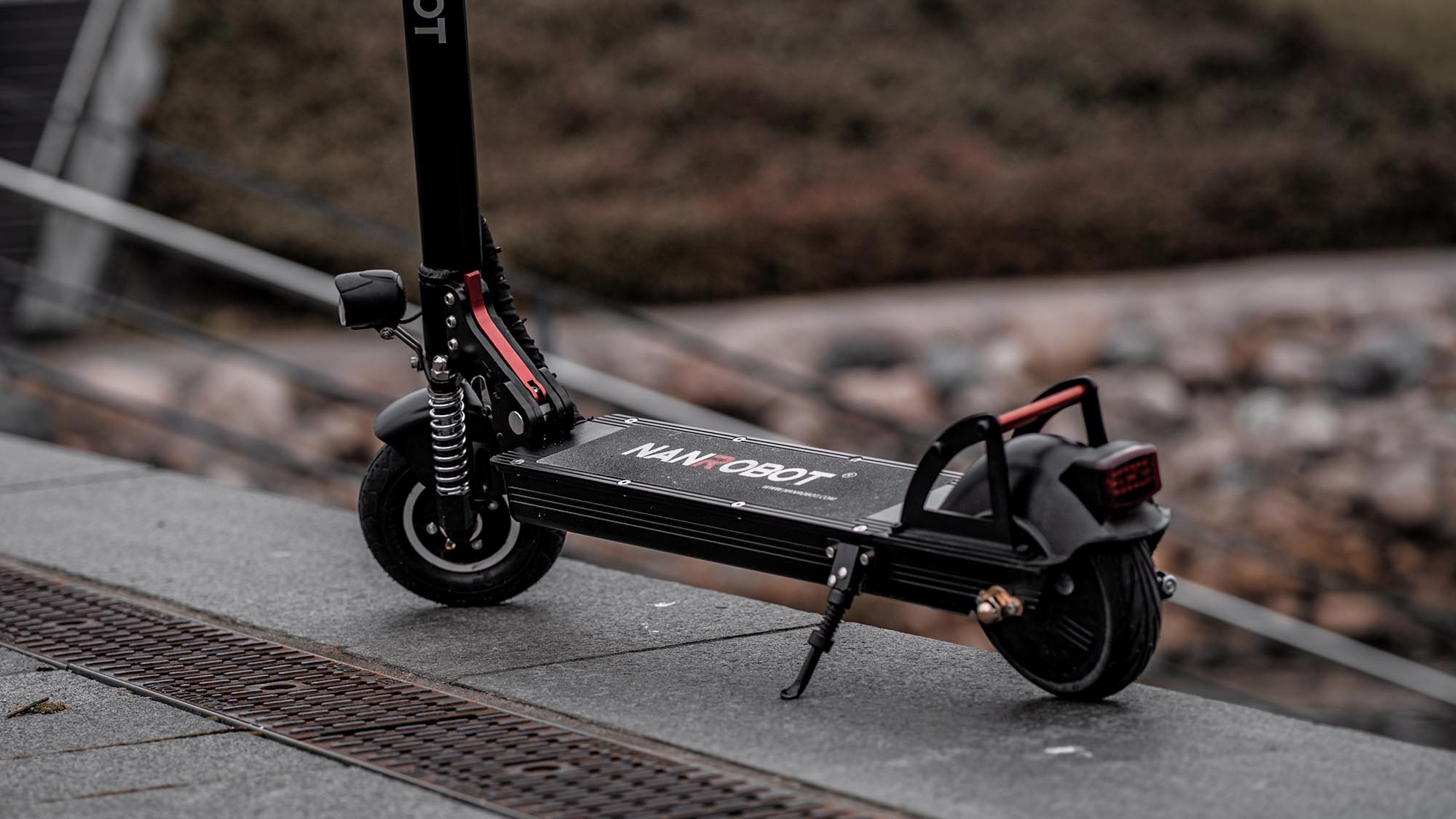 Accessible Control System
Without having to lift your hands from the handlebars, you get full access to the NANROBOT X4's efficient control system. The rear brake lever and the on/off buttons are housed on the left handlebar. And on the right, there's the accelerator trigger, the ignition, and the LCD unit, all for easy accessibility.
---
Previous:
Nanrobot Bag
---
Warranty
The support team of Nanrobot is available at your disposal regarding any question or clarification required and we are willing to assist you.
1 month: voltage lock, display, front & tail light, on-off switch, controller.
3 months: brake discs, brake levers, charger.
6 months: handlebar, folding mechanism, springs/shocks, rear wheel fork, folding buckle, battery, motor (motor wire issues not included).
The Nanrobot warranty does not cover:
1.Conditions, malfunctions or damage caused by incorrect usage, maintenance or adjustment as advised in the user manual;
2.Conditions, malfunctions or damage caused by or during the time that a user is under the influence of drugs, alcohol or any other mind altering influences;
3.Conditions, malfunctions or damage caused by acts of nature;
4.Conditions, malfunctions or damage caused by or as a result of the customer self-modifying;
5. decomposing or destroying the parts without prior authority from the manufacturer;
6.Conditions, malfunctions or damage caused by the use of non-original parts or unauthorised circuit and configuration change;
7. Fractures/raptures or loss of plastic parts inclusive of the choke, charging port, handlebar switches and plastic flaps;
8.Any utilization intended for commercial needs, rental competitions and freights towing;
9.The utilization of components that were not supplied by the manufacturer (non-genuine parts).
Warehouse
We have three warehouses in the United States, Europe and Canada.
USA: California & Maryland (Free shipping in continental US)
Europe: The Czech Republic (Free shipping in these countries: France, Italy, Spain, Portugal, UK, Belgium, Luxembourg, Netherlands, Poland, Hrvatska/Croatia, Republic of Sierra Leone, Sweden, Austria, Slovakia, Ireland, Hungary, Finland, Denmark, Greece, Romania, Bulgaria, Lithuania, Latvijas, Estonia)
Canada: Richmond BC (Free shipping in continental Canada)
Research and development on electric scooter and scooter component for years.
High quality and performance E-scooter with:
Single and dual motor, Eco and Turbo mode are freely combination
Front and rear hydraulic spring suspension increase off-road riding comfort
EBS(Electric braking system) and hydraulic brake provides high- strength safety
Perfect size, easy to storage
Our service:
OEM and customization are provided
Provide excellent after-sells services, and immediately attention on inquiry
Provide professional suggestion of modification and resolution for electric scooter from technical team
Provide customize and logo design for electric scooter by designing team
Provide recommendation of spare part and accessories which is suitable for electric scooter by purchase team
1. What services can Nanrobot provide? What is the MOQ?
We provide ODM and OEM services, but we have a minimum order quantity requirement for these two services. And for European countries, we can provide drop shipping services. The MOQ for a drop shipping service is 1 set.
2.If the customer places an order, how long will it take to ship the goods?
Different types of orders have different delivery times. If it is a sample order, it will be shipped within 7 days; if it is a bulk order, the shipment will be completed within 30 days. If there are special circumstances, it may affect the delivery time.
3.How often does it take to develop a new product? How to obtain new product information?
We has been committed to the research and development of different types of electric scooters for many years. It is about a quarter to launch a new electric scooter, and 3-4 models will be launched a year. You can continue to follow our website, or leave contact information, when new products are launched, we will update the product list to you.
4.Who will deal with warranty and customer service in case it has issue?
The warranty terms can be viewed on the Warranty & Warehouse.
We can help deal with after-sales and warranty that meet the conditions, but customer service needs you to contact.
Write your message here and send it to us