The Nanrobot LS7+ is a remarkable electric scooter that boasts powerful performance, exceptional durability, and impressive features that make it a top choice for riders seeking a high-quality ride.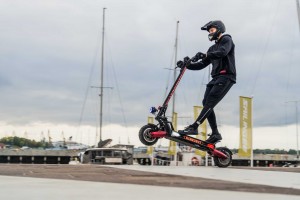 With a sleek and modern design, the Nanrobot LS7+ exudes style and sophistication, making it a popular choice for urban commuters and adventure-seekers alike. Its sturdy frame and powerful motor are built to handle a variety of terrains, including steep hills, rough roads, and challenging obstacles.
One of the standout features of the Nanrobot LS7+ is its powerful dual motor system, which delivers an impressive 3600 watts of power. This enables riders to reach top speeds of up to 52 miles per hour, making it one of the fastest electric scooters on the market. Additionally, the dual motor system provides superior acceleration and torque, making it easy to navigate hills and inclines with ease.
The Nanrobot LS7+ also features an advanced suspension system, which includes both front and rear shock absorbers. This ensures a smooth and comfortable ride, even on bumpy or uneven surfaces. Additionally, the scooter is equipped with large 11-inch pneumatic tires, which provide excellent traction and stability, further enhancing the ride experience.
For added convenience and safety, the Nanrobot LS7+ features a comprehensive lighting system, including LED headlights, taillights, and turn signals. These help to increase visibility and make the scooter more visible to other motorists and pedestrians.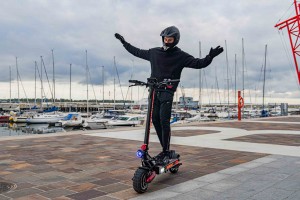 Another notable feature of the Nanrobot LS7+ is its long-range capabilities. With a high-capacity battery, the scooter can travel up to 56 miles on a single charge, making it an ideal choice for longer commutes or weekend adventures.
Overall, the Nanrobot LS7+ is an exceptional electric scooter that delivers outstanding performance, durability, and features. Whether you're a daily commuter or an avid adventurer, this scooter is sure to exceed your expectations and provide an exceptional ride experience.
---
Post time: Feb-28-2023